How I avoided eating a live cockroach on YouTube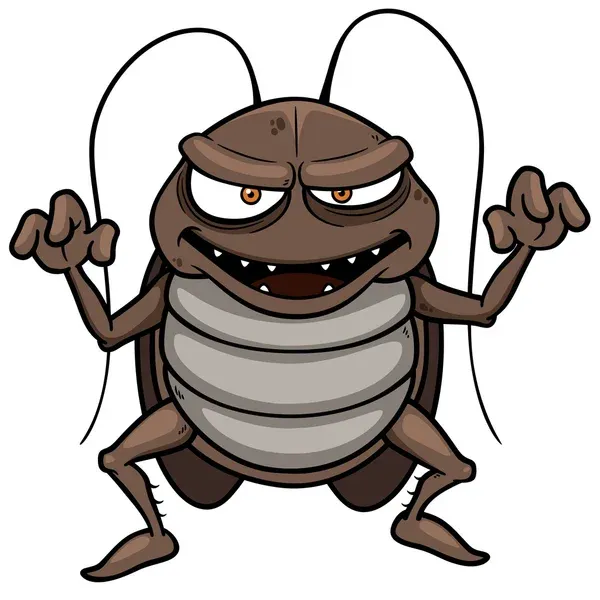 It's February 28th. This is my 10th blog entry. About a month ago, I made a commitment that I would write 10 blogs by the end of February. If not, I said I would eat a live cockroach on YouTube. You can see what I wrote back then here.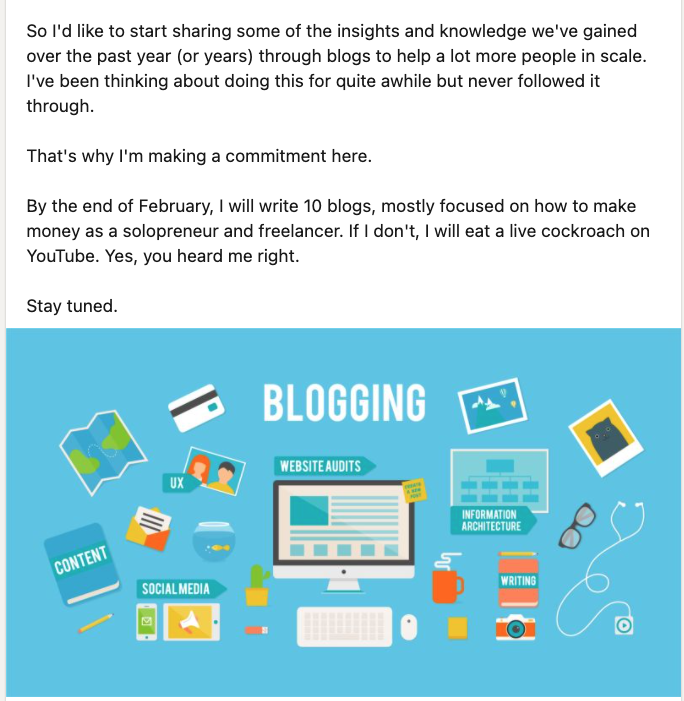 So here's what happened.
1/30: Blog #1
2/5: Blog #2
2/11: Blog #3
2/27: Blog #4
2/28: Blog #5, #6, #7, #8, #9, #10
You can find all of them here.
Well, I guess I really, really did not want to eat a live cockroach on YouTube. At the same time, I'm not very proud of my writings either, especially the ones towards the end. They were rushed and written for the sake of being written. I will have to go back to many of these writings for further enhancement.
Looking back...
As the deadline was fast approaching, my evil inner voice started whispering to me -
"Kisang. No one remembers your commitment. Just don't bother. What's a big deal?"
I was even trying to justify this thought as I forced myself into thinking that I shouldn't spend time on mid- or low-priority items as a founder. On the other hand, my parents always told me -
"You can cheat everyone in the world. But there's one person you cannot cheat. It's yourself. And that is the only person that counts."
Yes - I could have just pretended as if nothing happened. No one would actually care and will force me to eat a live cockroach. But I decided to take on this challenge for two reasons:
I didn't want to cheat myself
I didn't want to set a wrong example which would lead to a wrong culture
I didn't want to build a habit of not following through with my commitment
So I finally wrote 10 blogs by the end of February and am really really tired of writing now.
Without further ado, I will be back with better blogs. At the same time, I won't probably make any public commitment either.
Thank you.
P.S. I just realized that this blog is dated March 1. In PST (my timezone), it's still 4:30pm on Feb 28. So I still made it :)
#freelancer #solopreneur #creator
written by Kisang Pak, co-founder @ Ceeya
Ceeya helps solopreneurs and freelancers make more money. Ceeya closely works with each of its users to launch and grow their business. If you're one of the (prospect) solopreneurs, visit https://home.ceeya.io and leave your email to launch and accelerate your solopreneur business. Or send an email to kpak@ceeya.io directly.